You shouldn't have to be the IT department, too.
Get expert insight and outstanding service at competitive rates.
If it's digital, we can help.
If we can't, we'll point you in the right direction.
Web Development
Whether you need a new site, a visual refresh, or added functionality, we will get your website loading fast and looking great on any device. We can host your site on fast servers that we manage.
Productivity Suites​
Overwhelmed with the complexity of Microsoft 365 or Google Workspace? Let us set up your tenant, figure out file sharing, add a new domain name, or integrate third-party tools.
Artificial Intelligence
AI is about to shake up our economy in a big way, but you don't have to brace for impact. Even the smallest business can harness the growing power of machine learning today.
Cloud Management
We'll configure your cloud for better performance and reliability while controlling costs. Private servers or serverless functions on AWS, Azure, Google Cloud or Oracle.
Marketing Guidance
Where will your next customer come from? Should you be active on Facebook? Or focus on AdWords? We'll help you identify opportunities and reach your audience where they are.
Custom Code​​​
Sometimes commercial software can't do what you need, or does way too much. Or maybe you have a laggy database or old software that needs an update. C#, JavaScript, Perl, and PHP.
Ask Us Your Tech Questions
Whatever you're dealing with, there is a way to fix it.
About Us
We are a small consultancy dedicated to helping other small firms grow. That means putting your business goals first and arriving at solutions that fit you, whether it's just a tweak to your existing tech or a full re-think.
Priorities
We want you to get the right solution, so we work with you as a partner to understand the full picture of not only your business but your customers and competitors. We stay current on the latest tech but won't push you to adopt something just because it's new. We consider the long-term view: "Will this be tough to maintain? What if they want to change it later?" We strive to make our solutions easy for your team to learn and use. We stress good security practices, and we promise your data will not leave the United States.
Our Founder
After a career in New York and Los Angeles as a classical singer, Shawn Thuris earned an MBA with a focus on business data analytics then joined a knowledge-assistant startup in San Francisco as an early hire. In 2016 he went out on his own as a developer and consultant.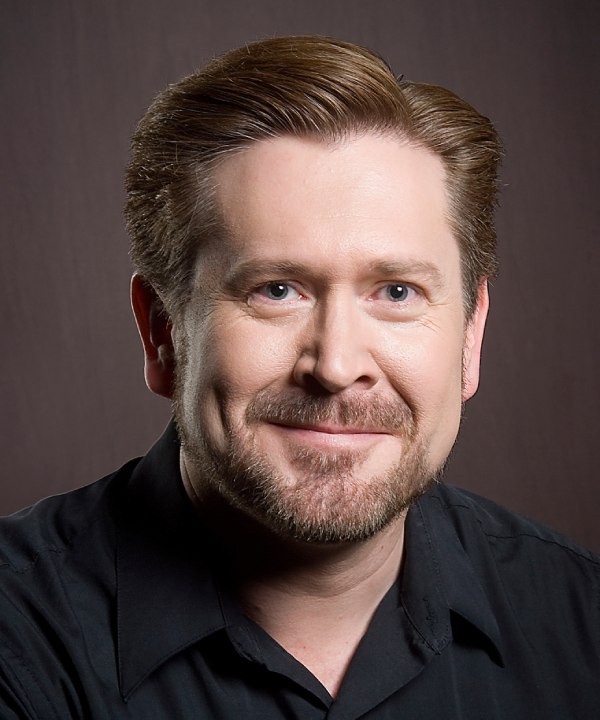 I can't say enough good things about Shawn Thuris. He designed the logo and book covers for North Star Music as well as set up our ecommerce website and the tool we use to watermark PDF downloads. Being your own music publisher and creating an online store comes with many challenges and unfamiliar areas. Having Shawn there to help us navigate things like email setup and web hosting was, and continues to be, invaluable.

Dr. Robert Peavler
North Star Music, LLC

I've worked closely with Shawn since August 2018, when he designed a much-needed overhaul of the LiederNet Archive website. His recommendations always come from careful thought and research, with supporting data to help us both make an informed decision. His aesthetic sense, eye for detail, and respect for other opinions led our logo and site redesign process to a result with which we're all delighted. After he tuned the web server for performance, LiederNet's pages load twice as fast. Communication is clear and concise; questions and answers are cogent and tactful. I recommend him with full confidence as someone who will make a project his own, zero in on what needs to be done, and find out how to make it happen.

Emily Ezust
The LiederNet Archive
If you are looking for IT services, I'd highly recommend you check out Shawn! I work at Perez Construction in San Francisco and we were struggling with changing our email/website over to a new domain name. Shawn provided us with efficient, organized, and thorough support to resolve our problem. Shawn is knowledgeable and solutions oriented. He presented us with various options, including pros/cons. Shawn is a true professional and we'd highly recommend him to other businesses.

Connor Skelly
COO, Perez Construction
Shawn has been the chief web designer for us for about two years. Shawn has been excellent. He is prompt, attentive, and an excellent communicator. He's also repeatedly demonstrated a willingness to acquire new knowledge as part of his support of our site. We're a small outfit, so we feel quite lucky to have someone of Shawn's abilities working with us to maintain and improve our web presence.

Michael Perez
Owner, QWERTY Education Services
We'll help you get to the next level
Technology options for small business multiply by the year. They all look impressive and sound like what you need. But which vendors will be around in 5 years? Which "tier" should you buy? Once you choose, setup and troubleshooting can be time-consuming, even frustrating. Here's a better way: tell us about your business; we'll come back with two or three great options. Let us focus on the technical stuff so you can focus on taking your business to the next level.